We all have different types of jobs, so even the type of shoes we wear to work will depend on the type of work we do and the conditions from which we work from. A person who spends most of their time doing office white collar work wears different work shoes from a person who spends most of their time in the field or rough working conditions like factories or garages. So, on this list, you will find different work shoes and I have catered for both office people and field work people.
What ever your career is, you should always be smart, portray your self in a re-presentable manner by opting for trendy styles. Many times I see men working in factories minding less when it comes to their style. I know you spend most of your time dealing with machines, but after work, you will have a chance of interacting with the rest of the society, so it is better to dress in appropriate manner, never know, you might land on a great opportunity which will change your life forever, but the person to grant you that opportunity will judge you basing on how you look.
Today in Olixe, I have compiled a list of the best work shoes for men. My test for work shoes might differ from your test, but I'm sure that you will at least find a great pair for your career on this list.
Advertisements
Advertisements
NOTE: Links to stores where you can buy these Work Shoes for Men are listed at the end of this post.
TOP TEN WORK SHOES FOR MEN: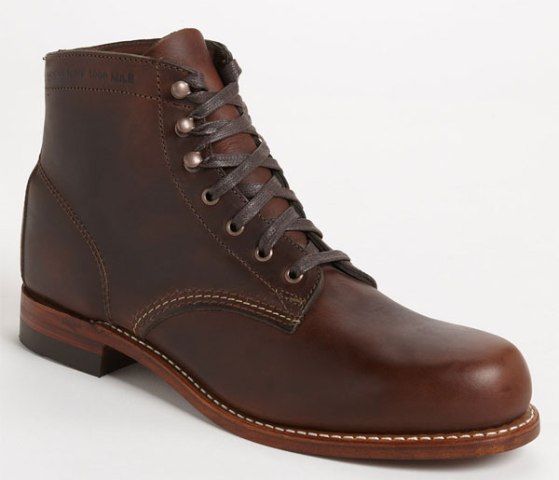 AFFORDABLE WORK SHOES FOR MEN:
Advertisements
Just like I said, the type or work we all do is different, men who deal with factory related work or outdoor type of work, you will find these mile boots very essential. The boots have a cool design which makes them trendy, so you will not look like that lousy factory guy who never cares what they wear. It features lace-up style, leather sole, leather upper and rubber sole for durability.
So, what can you wear with the Mile Boot Work Shoe?
Tip 1: If this is your option, it means your work is not office related, so you cab wear them with jeans. Since you do casual type of work, I suggest you opt for a t-shirt and a denim jacket. Remember to complement the boots with a brown leather belt, you can as well tuck in the jeans with these boots and look more stylish.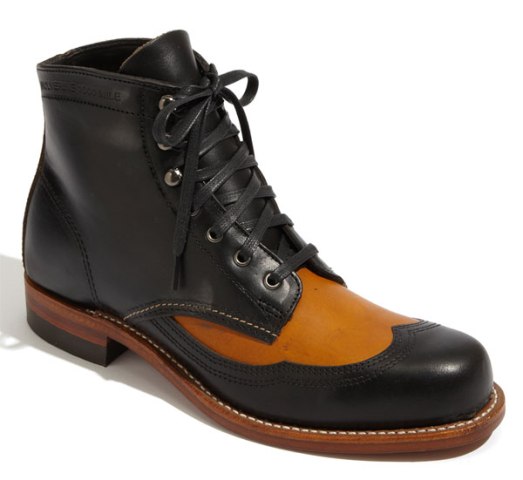 This is a great work boot for the casual guy who loves what he does and wants to show his passion through fashion. This is a classy Wingtip boot which you can wear to work with jeans. The boot comes on various colors and these include black, brown-black, black/Tan , brown, brown/tan. So you will have a wide option on which color to opt for. Most men love black & brown boots because it's very easy to style them. This Addison' Wingtip Boot features lace-up front, round protective toe to provide extra protection to your toes while at work, leather upper and leather sole which guarantee durability and quality.
What to wear with this black/tan wingtip boot for work?
Tip 1: Without any doubt, this boot will match with jeans, it doesn't matter the style of the jeans, could be a simple fade, distressed jean, relaxed leg jeans, skinny jeans and so much more. You can complement your trend with a v-neck t-shirt and a leather biker jacket. Since the boots have both black & tan, you can match them with a black or tan brown leather belt.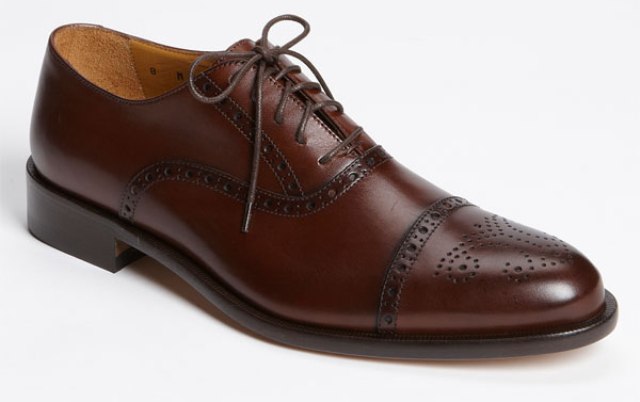 Now, it is time for the office guy, who always wants to look stylish while at work. Formal careers will require you to wear trends like suits or trousers, so your bound to opt for oxford career shoes like this Adrian' brown Oxford shoe. You can team this formal work shoe with navy blue, black or gray suits. Tan brown looks good on those three colors, but remember to complement the shoe with a tan brown leather belt.
Example of how you can wear this brown oxford shoe?
Tip 1: Wear a slim fit navy blue suit with a white dress shirt, then match the suit with this tan brown oxford shoe, complement the shoes with a tan brown classic leather belt and accessorize with a slim blue tie. Many men prefer single button suits, but also a two button double breast slim-fit suit will look good on you.
If you decide to wear trousers with these shoes, I suggest that you go for flat front trousers or pants, pleats are not yet back on fashion, so don't risk wearing trousers with pleats.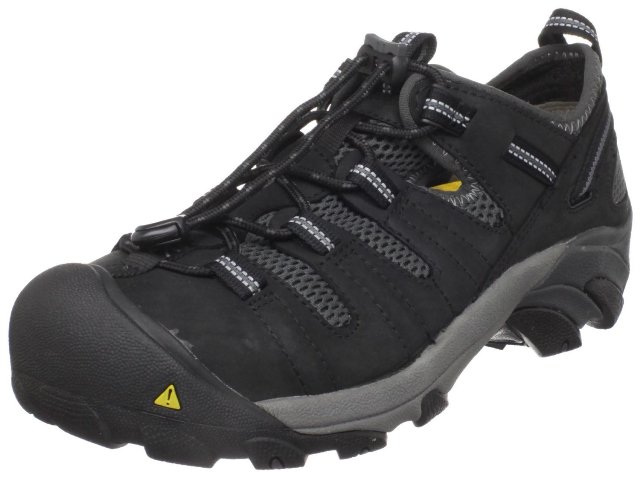 Safety should be number one priority when it comes to factory or outdoor work. Places like factories have sharp objects carelessly left lying on the ground, so you will need to wear cool but protective work shoes. If you manage the factory and you find your self working in both the office and also supervise the work in the factory, I suggest you have these shoes with you at work, so, any time you switch responsibility, you will need to switch work shoes as well. This Steel Toe Work Shoe features a protective toe rubber cup which will ensure that your foot is safe.
Their is something great about these shoes, and that is the neoprene material on the sides and back of the shoe, this material keeps the shoes light and comfortable, so, you can wear them the all day without feeling any discomfort.
When it comes to styling these Steel Toe Work Shoes, you can team them with jeans or cargo pants.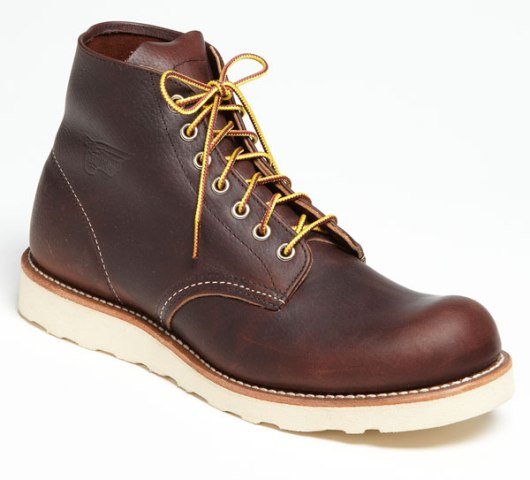 Guy's if you don't like those sharp toe boots, then this round toe boot will be the option for you. The boots are comfortable and fashionable, so you can wear them with jeans to work. When it comes to durability, the boot features a rugged water-proof leather upper , a rubber sole, partially sewn-in tongue and a stain resistant upper leather. So, no matter how rough your workplace might be, these boots will survive hash working conditions and they will still look beautiful.
See, how the front toe is raised, it will ensure that your foot is protected.
6. Skechers Men's Alley Cat Utility Oxford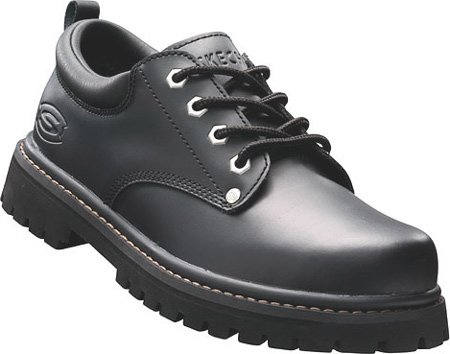 They look tough on the outside but comfortable on the inside. This skecher work shoe differs from most work shoes, it has a cool design, it's lighter in weight so you can wear it to at work and on casual days, it provides extra ankle support using a padded collar, the lugged out-sole will ensure durability. So, don't wear ugly work shoes to work, opt for this cool skecher. The shoe comes in different colors which include Black Oily Leather, brown, and dark brown. When it comes to styling them, you can opt for relaxed fit denim jeans.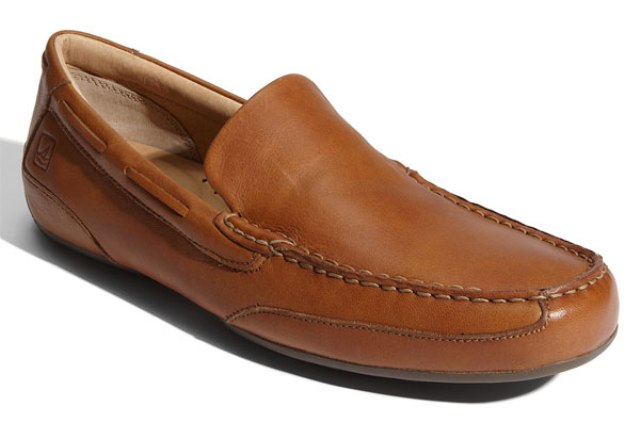 On Fridays' and weekends, you will see men wearing these driving shoes to work, they're very comfortable and easy to wear because of their slip-on style. Moccasins are good work shoes because they tend to be very light and comfortable on the inside, so you will feel like you have no shoes on you while at work. This moccasin feature a full-grain leather upper, a slip-on style, rubber sole, wrapped collar lacing and a fabric lining which is super soft and comfortable.
What to wear with this moccasin navigator shoe?
Tip 1: If you want to wear them to work, you can team them with a pair of straight leg denim jeans. You can complement your jeans with a polo t-shirt or a round neck t-shirt. Match the shoes with a brown leather belt.
However, for guys who wear chino pants or khaki pants to work, you can team your chinos with this moccasin.
8.


Teo' Bit Loafer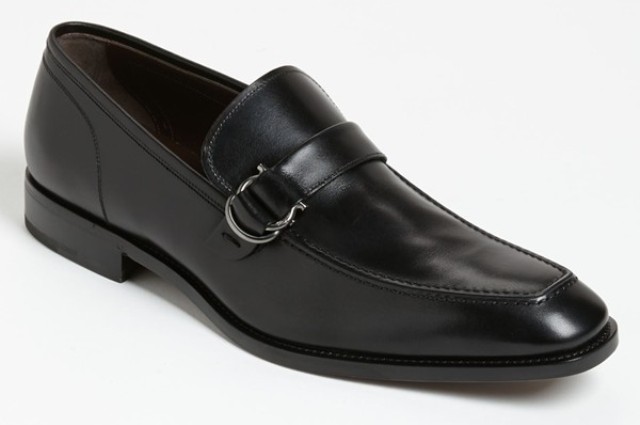 When it comes to choosing work shoes, I will not skip slip-on loafers. Men, you will agree with me that lace-up shoes are a burden in the morning, because you need to spend some time tying those laces. I know some lace-up shoes are cool, but the fact that they need extra work to wear them, I prefer slip-on work shoes. This black loafer will match with all formal trends. Since black is a neutral color, you don't have to worry about colors.
This Toe' Bit Loafer features a buckle strap which will ensure that the shoes fit you well, leather upper and leather sole.
You can wear them with suits, flat front trousers, chino pants and formal straight leg jeans. Remember to complement them with a black leather belt.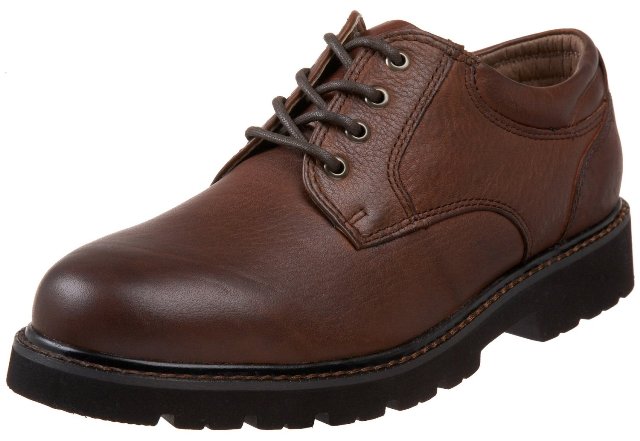 Dockers have been on fashion for long than most work shoes. They have a simple formal look, if you don't want to wear skechers in position (6), you can opt for these Dockers. It is comfortable on the inside so you will feel relaxed the all day while at work; you can team them with chino pants and jeans. This Plain Toe Oxford docker features a leather upper which is water and stain resistant, this makes the shoes to be long lasting. The think foam insole and Oil-resistant rubber sole will provide you with a strong grip while at work. The padded collar and tongue makes them comfortable to wear even on rough days.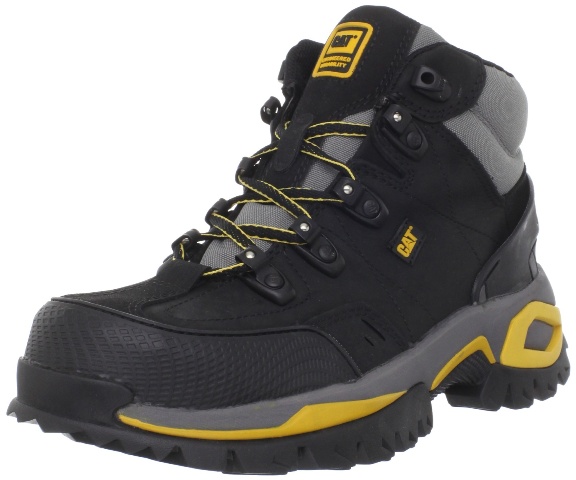 The position of this caterpillar work boot does not matter on this list, to me what matters is the durability and comfort of the shoe. Men who work in risky / hash environments you will need extra protection for your foot. CAT is well known when it comes to creating the best work outfits and shoes. I just look at this shoe and predict its comfort and durability. If you think I'm lying, then buy the shoe and give us a feed back, otherwise these work boots go for as low as $129.
This Caterpillar Men's Interface Hi ST Work Shoe features a nylon mesh insole, leather upper, a Manmade sole, oil and water resistant rubber sole which makes them stronger than most work boots.
There is nothing special when it comes to styling these CAT work boots, you can team the, with jeans or cargo pants.
SHOPPING LINKS:
Shoe Type 1:-

bit.ly/11TSS6H

Shoe Type 2:-

bit.ly/14dJtZE

Shoe Type 3:-

bit.ly/11EXQnY

Shoe Type 4:-

amzn.to/185uFBQ

Shoe Type 5:-

bit.ly/1c6UtLe

Shoe Type 6:-

amzn.to/1aC5TsB

Shoe Type 7:-

bit.ly/11TToSa

Shoe Type 8:-

bit.ly/11TTt8n

Shoe Type 9:-

amzn.to/11Sw729

Shoe Type 10:-

amzn.to/11TTAko
WHAT IS YOUR OPINION?
Feel free to ask a question or leave your comments and thoughts below…