PICTURES OF MEN WEARING OUTDOOR SHOES:
Outdoor shoes are made to handle all conditions you might think of, these outdoor shoes differ in style, some are hiking shoes, running shoes, home outdoor shoes like clogs, hiking boots, hunter boots, outdoor walking shoes, slippers and sandals.
Most of these shoes are durable because they are made to withstand the hash outdoor conditions. You can wear most of these outdoor shoes with most casual trends, but most of them have a special purpose, so you will not look fashionable if you wear a running shoe / hiking shoe with jeans.
Advertisements
Hiking requires lots of energy, so you need to wear light clothes like cargo shorts or cargo pants, jeans tend to be heavy and hot, so you will not feel free. Then running shoes are basically meant for running or exercising, so you can't complement them with normal casual trends.
Advertisements
Today on Olixe, i have compiled a list of top ten outdoor shoes for men. I'm sure you will find a shoe which fits your best needs for that outdoor activity.
NOTE: Links to stores where you can buy these Outdoor shoes for men are listed at the end of this post.

TOP 10 OUTDOOR SHOES FOR MEN:
1. Air Hunter' Boot
Advertisements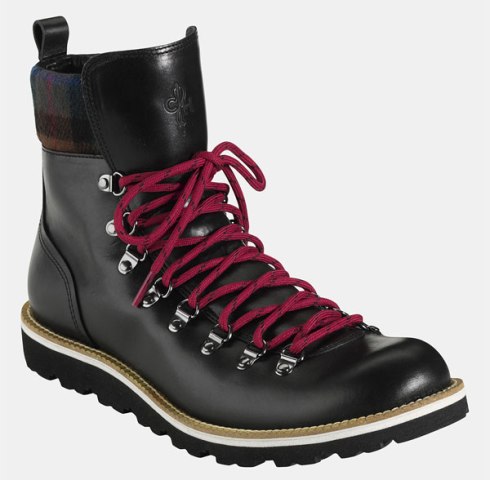 AFFORDABLE OUTDOOR SHOES FOR MEN:
Salomon Men's Speedcross 3 Trail Running Shoe – $94.65
Hi-Tec Men's Falcon Waterproof Hiking Boot – $55.08
Merrell Men's Moab Ventilator Multisport Shoe – $83.99
Timberland Men's White Ledge Boot – $79.98
Adidas Outdoor Men's AX1 Leather Hiking Sneakers – $75.96
Hunter boots are durable strong shoes which you can wear and go any where with no worries of exposing your feet to danger. Not necessary that you should where these boots when going hunting, they have this name because they can stand hash hunting environments. This Air Hunter' Boot features leather & textile upper, synthetic rubber sole and a classic mountaineering style which defines its elegance and durability.
What to wear with this black mountain hiking boot?
Tip 1 :- My first option is teaming this hiking boot with jeans. In this case, buggy jeans will look fashionable with these boots, this is a trend for street, so you can hit the streets and surprise your friends with these Air Hunter' Boots. Complement your trend with a round neck t-shirt and a leather jacket.
Tip 2:- If you want to go hiking in these boots, you need to wear them with some thing light, so in this case, i suggest cargo pants. These pants have side pockets which you can use to store a few hiking gadgets, but they're also light, so you will feel comfortable.
2.


Merrell Moab Ventilator Mid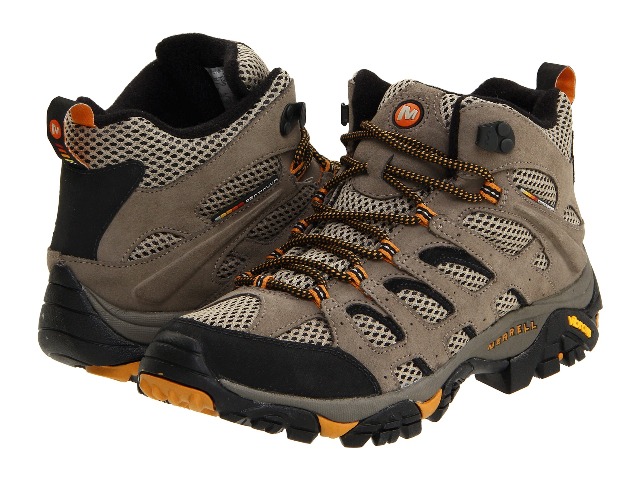 In summer, you will need to get out of that house and explore what is out their, these Merrell Moab Ventilator Mid explorers are the best walking shoes; you can also wear them for hiking purposes. They feature a breathable ventilator mesh upper which will ensure that your feet is comfortable during hot days. The rubber sole and toe bumper will save you from foot injury.
What to wear with this Merrell Moab Ventilator Mid half boot?
Tip 1: Styling these shoes will depend on your desires, for example, if you want to wear them as weekend casual shoes, you will need to match them with black denim straight leg jeans. If you love wearing shorts on weekends, these Merrell Moab Ventilator Mid shoes will look good on shorts.
Tip 2: Hiking requires lots of energy, so you need to wear light shoes and clothes. So these shoes can be matched with light cargo pants.
3.


Free Run+ 3′ Running Shoe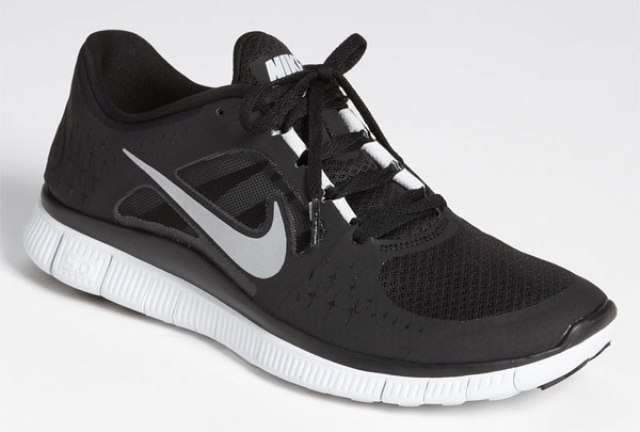 Nike free Run is everyone's favorite running shoe, its light and comfortable on the inside, so you will feel flexible and light if you wear these shoes. They feature a removable insole which you can clean anytime, mesh upper and mesh lining, the phylite sole will make you feel like your walking on air. These are not street fashion shoes, so don't make a mistake of wearing them with casual outfits like jeans or chino pants, I always see men making this mistake.
What to wear with Nike Free Run Shoes?
Tip 1: This is an Athletic shoe, you can wear it with track pants or stretch woven pants. You can then complement the trend with a white cotton t-shirt. Always avoid buggy t-shirts when running; they add too much weight on you which will make you feel uncomfortable.
4.


Newport' Sandal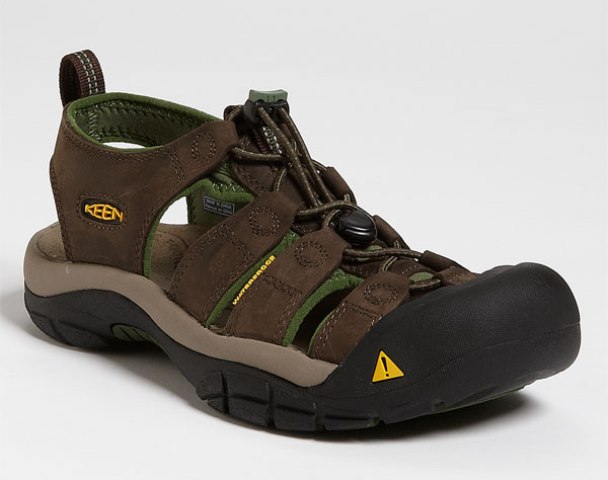 Not all outdoor sandals are as safe and comfortable as this sandal. This is the type of sandal you can wear and walk comfortably without worrying about hurting your toes. It features a waterproof upper which can withstand salty water and dirt, the soft rubber sole which cover your toes guarantees safety and durability.
Trends to match with this Newport' Sandal:
Tip 1: My first guess will be shorts. These durable keen sandals will look good on shorts, both khaki and denim shorts will match with these sandals. You can go hiking in these sandals, because they have a strong rubber sole which protects your feet and toes. You can also match them with cargo pants or jeans.
5.


Air Max+ 2012′ Running Shoe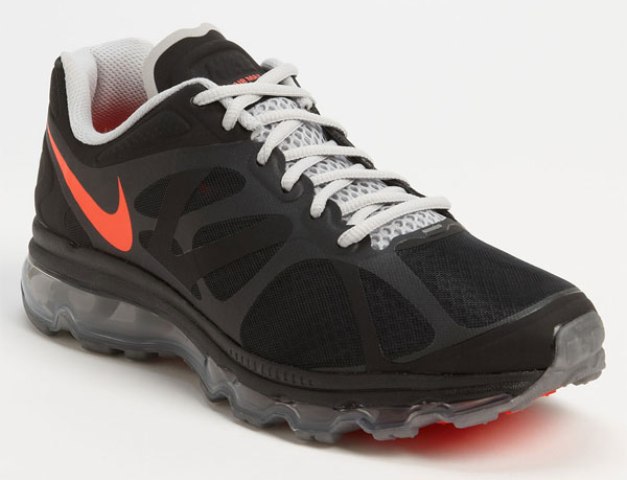 Air Max running and walking shoes, when it comes to sports outdoor shoes, I always opt for NIKE SHOES. This AIR MAX has a maximum cushioning technology which will make you feel comfortable and relaxed, so you will hit that cross-country marathon with ease. It features a synthetic upper and a rubber sole.
Since this shoe is a sports ruining shoe, we don't need street styling options; simply wear them with track pants or running Capri tight pants.
6.


Back-to-Berkeley' Boot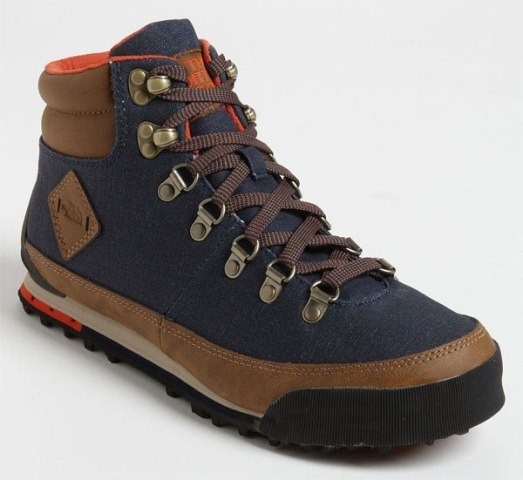 This is a tough leather upper boot which you can wear with most casual trends, it looks more like those old school hiking boots and i guess you can also wear them as hiking boots because it can handle the rough conditions. This Back-to-Berkeley' Boot features textile & leather upper, a strong rubber sole which guarantees quality and durability.
What to wear with these old-school hikers boots?
Tip 1:- You can wear these short boots with jeans. Opt for relaxed fit denim jeans because they drape well on boots. To add value to this trend, you can complement your jeans with a biker jacket. You can also wear these hiking boots with denim shorts .
7.


Moab GTX XCR' Hiking Shoe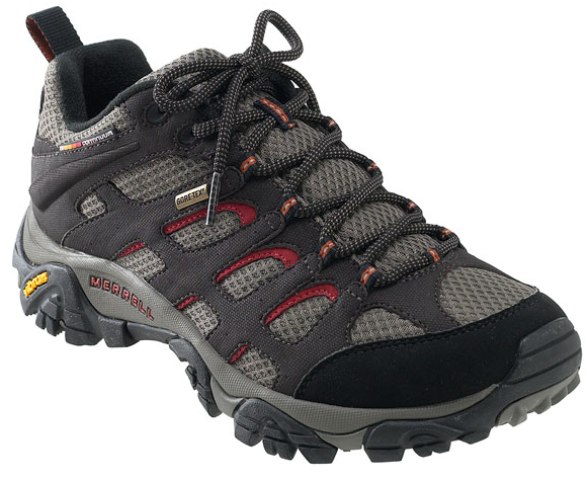 Hiking is a good outdoor sport everyone should try, however, you will need to wear light clothes and shoes so that you don't get tired easily. In this, I recommend this Moab hiking shoe, it has leather-reinforced mesh which enhances breath-ability making the shoe comfortable to wear even on hot days, it is also fitted with air cushion midsole which makes them durable, the rubber sole will ensure that you move comfortably on any surface.
What to wear with this grey Moab Hiking Shoe?
Tip 1:- Team them with black cargo shorts. Remember, you have to wear light clothes, so you can complement the shorts with a cotton t-shirt. Cotton absorbs all the sweat and it is also cool when the weather is hot, so you will feel good. You can as well wear cargo pants with these outdoor hiking shoes.
For those who love jeans, you can opt for black straight leg jeans because they will drape well on top of the shoes.
8. Keen Whisper Slide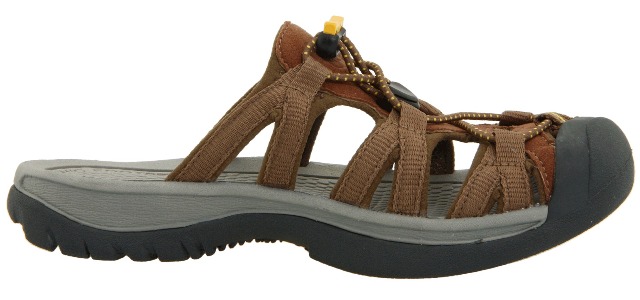 During summer seasons, every one want to get out and have fan, enjoy the sun on the beach, have a walk in the park. I guess, you will need to wear some cool outdoor sandals to the beach, complement them with trendy beach shorts and a floral beach shirt. This Keen Whisper Slide sandal features synthetic mesh upper, adjustable laces which make the sandals easy to wear and comfortable at the same-time. The metatomical foot-bed will provide you with an arch support.
When it comes to styling these sandals, i have already mentioned, that you can wear them with shorts. Jeans will not look good with these outdoor beach sandals.
9.


Adidas Men's AX 1 Leather Hiking Shoes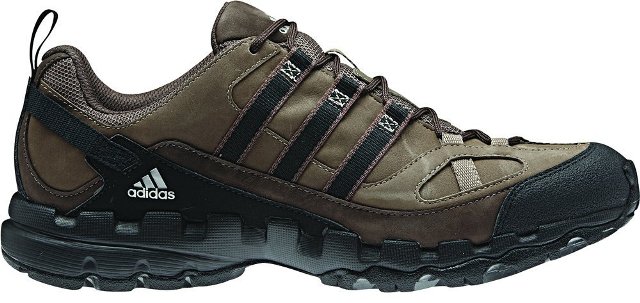 Adidas will always surprise us with something great, i was impressed when i saw this nubuck leather adidas shoe on amazon; this is the type of outdoor shoe you can wear with more than one casual trend. It has a classy casual style which makes it fashionable. This adidas leather hiking shoe features nubuck leather upper, toe and heel cap which will provide extra protection to your toes while hiking, its textile lining is very comfortable which makes it a must have hiking shoe.
Styling this shoe should not be difficult; it matches with black jeans, army cargo pants and cargo shorts. These are hiking shoes, but you can also wear them on weekends as casual shoes.
10. Merrell Barefoot Reach Glove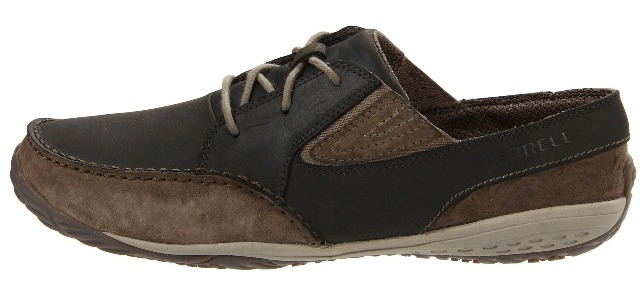 We have been covering outdoor hiking shoes, sports shoes, sandals but now lets have a little diversion and look at these simple casual outdoor shoes, you can wear these shoes with most casual outfits, they also have a sporty style which makes them adorable. Merrell Barefoot Reach Glove outdoor shoes feature full grain leather and a suede upper, forefront shock absorption plate which provides extra protection to your foot and a rubber outsole which guarantees durability.
You can wear these barefoot glove shoes with relaxed slim fit jeans, skinny cargo pants, skinny jeans and khaki shorts.
SHOPPING LINKS:
Shoe type 1:-

bit.ly/13EwhOK

Shoe type 2:-

bit.ly/LzZHHX

Shoe type 3:-

bit.ly/15ZPfzB

Shoe type 4:-

bit.ly/12IPP7P

Shoe type 5:-

bit.ly/11BUaDg

Shoe type 6:-

bit.ly/11K3HLM

Shoe type 7:-

bit.ly/12IQNRv

Shoe type 8:-

bit.ly/140HKqw

Shoe type 9:-

amzn.to/16iv9kO

Shoe type 10:-

bit.ly/15ZQlez
IN CONCLUSION:
After winter, you will need to go out and explore the world; summer is the best time for hiking, going to the beach, jogging or walking around the park. In this case you will need cool protective easy to wear, comfortable outdoor shoes. In the picture above, you can see men wearing hiking shoes with jeans and shorts, sneakers with jeans. Since, you will be moving up and down, you need to opt for light weight outdoor shoes, for those who want to jog, go for running shoes like the one in position (5)
Feel free to ask a question or leave your comments and thoughts below…